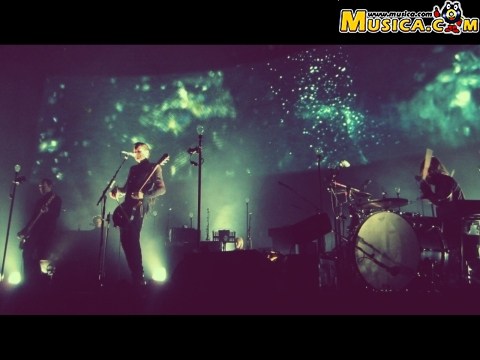 Svefn-g-englar
Sigur Ros
Al final de la letra de la canción 'Svefn-g-englar' podrás puntuar su calidad, comentar sobre ella, acceder a más lyrics de Sigur Ros y a música relacionada.
LETRA
I'm here again
Inside you
Its so good staying here
But I stay a short while
I float around in underwater hibernation
In a hotel connected to the electricity board and nourishing
Tyoowoohoo
But the wait makes me uneasy I kick the fragility away
And shout I have to go - help
Tyoowoohoo
I explode out and the peace is gone
Bathed in new light
I cry and I cry - disconnected
A ruined brain put on breasts
And fed by sleepwalkers
Más abajo podrás valorar y comentar la canción Svefn-g-englar.
Puntuar 'Svefn-g-englar'
¿Qué te parece esta canción?
-
0 votos
Comentar Letra
Comenta o pregunta lo que desees sobre Sigur Ros o 'Svefn-g-englar'
Comentarios (2)