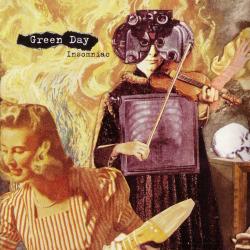 Armatage Shanks
Green Day
La canción 'Armatage Shanks' se estrenó el . Este tema está incluido dentro del disco Insomniac
Al final de la letra de la canción 'Armatage Shanks' podrás puntuar su calidad, comentar sobre ella, acceder a más lyrics de Green Day y a música relacionada.
LETRA
Stranded...lost inside myself
My own worst friend
My own closest enemy
Branded...maladjusted
Never trusted anyone
Let alone myself
I must insist
On being a pessimist
I'm a loner in a catastrophic mind
Elected the rejected
I perfected the science of the idiot
No meaning...no healing
Self loathing freak and introverted deviate
Más abajo podrás valorar y comentar la canción Armatage Shanks.
Puntuar 'Armatage Shanks'
¿Qué te parece esta canción?
1,00
1 voto
Comentar Letra
Comenta o pregunta lo que desees sobre Green Day o 'Armatage Shanks'
Comentarios (11.939)
+ Green Day
Canciones del Disco
Música Relacionada