AQUELLO QUE ME DISTE ENGLISH LYRICS
Huge storms, your hand and mine.
Got something ... it is not.
There are so melodic in your fantasy ...
And a touch of mystery, my limit.
I retain some memory it should not,
I know, what I can do?
We all monotony occurs
We won the battle, ever, ever ...

So mine life for the day to day, for teaching me to see
The sky bluer, for being my partner and give me your
Energy, life does not fit my gratitude for putting up
My bad times and manias, to keep secret
No trunk.
I want to be for once, capable of winning and losing

Sorry if you see me losing composure.
Enseri agrdaezco you you've been mine.
If you see anything that is not my song,
Notify and pick up the melancholy ... melancholy.
I'll let an illusionist, wrapped in a promise of eternal
Passion, a hope in a sea of ​​painted cardboard;
A new world is where you put it one day.
You're the woman for whom I am that man
Able we want, living every second the first time,
I wanted Sabiendoo and everything you gave me.

Retain my memory of piracy. spills secrets: open that trunk.
We remain complicit in the company,
From what you gave me the blue sky.
For enduring my bad times and manias,
Pro secrets that keep me keep you.
I want to be for once, capable of winning and losing.

Sorry if you keep your composure.
You do not know what has been you've been mine.
Agotaste understand that all your kindness,
But do not ask me, girl, melancholy ... melancholy.

I'll let an illusion,
Wrapped in a promise of eternal passion;
A hope in a sea of ​​painted cardboard;
A new world that exists where one day you put it.
You're the woman for whom I am that man
Capable of loving, living every second the first time,
Knowing that I wanted and everything you gave me.

A new world ... where one day following you put it.

You're the woman for whom I am that man
Capable of loving, living every second the first time,
Knowing that I wanted and everything you gave me.
fuente: musica.com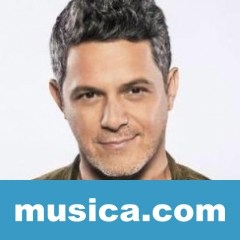 Ficha de la Canción
Título:
AQUELLO QUE ME DISTE (ENGLISH LYRICS)
Grupo/Cantante:
ALEJANDRO SANZ
Letra añadida por:
mara-14
Escrita por:
ALEJANDRO SANCHEZ PIZARRO
Publicada por:
WARNER/CHAPPELL MUSIC, INC.,UNIVERSAL MUSIC PUBLISHING GROUP