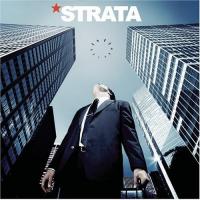 I Will Breathe Fire
Letra y Canción
Añadir a Favoritas
Guardar en Playlist
I WILL BREATHE FIRE es una canción de Strata del año 2004, este tema está incluido dentro del disco Strata.
LETRA
'I Will Breathe Fire'
I am just a needle in your arm.
I am just the skin around a scar.
I am like a pill to help you heal.
I was only trying
To make you feel something.
I will
Breathe fire,
Never stop to think about myself
I'll just keep holding on
To everything for everybody else
You wasted every chance you ever had.
So when did you give up
And grow so sad?
You know that I can't push the world aside.
If only I could stop and
Turn back time
I would
You are watching the fall of an empire!
Send the soldiers home!
And as the flags come down
A new king is crowned.
Woke up on a beach.
I stared at the blue
And I watched the waves
Come and
Overtake you.