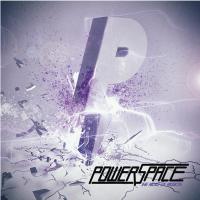 Choose Your Own Adventure
Letra y Canción
Añadir a Favoritas
Guardar en Playlist
CHOOSE YOUR OWN ADVENTURE es una canción de Powerspace del año 2007, este tema está incluido dentro del disco The Kicks of Passion.
LETRA
'Choose Your Own Adventure'
I want a box around myself
So they can put me on the shelf
To see the way I live
But the holes are blocked
By everybody else inside
As far as I can tell
They're all living well
Living better, still
Oh, that's the way it is
Climbing up the corporate ladder
Trying to escape through the roof
Can you explain lives led in vain?
It seems like everybody's looking for their way out
It's not a problem, it's hell
We only do what people tell
But can you tell me, anyone
The consequences of setting someone free?
Can you explain lives led in vain?
It seems like everybody's looking for their way out
Have you ever felt the pinch
When you life's confined?
Well, get your ass in line
It's hard not to care what they say
I'd like to think we'll break away
I don't believe that growing up
Means cashing out and giving up
Can you explain lives led in vain?
It seems like everybody's looking for their way out
This box contains just one thing
The fact that I will probably never find a way
Can't you help me fade out?
You know that everybody's looking for their way out