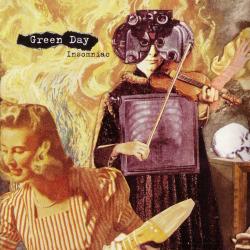 Tight Wad Hill
Green Day
La canción 'Tight Wad Hill' se estrenó el . Este tema está incluido dentro del disco Insomniac
Al final de la letra de la canción 'Tight Wad Hill' podrás puntuar su calidad, comentar sobre ella, acceder a más lyrics de Green Day y a música relacionada.
LETRA
Cheapskate on the hill
A thrill seeker making deals
Sugar city urchin wasting time
Town of lunatics
Begging for another fix
Turning tricks for speed balls
One more night
Making your rounds once again
Turning up empty handed
Bumming a ride
Burning daylight
Last up at dawn... tight wad hill
Drugstore hooligan
Another white trash mannequin
On display to rot up on the hill
Living out a lie
But having the time of his life
Hating every minute of his existence
Más abajo encontrarás canciones relacionadas con Tight Wad Hill.
Puntuar 'Tight Wad Hill'
¿Qué te parece esta canción?
-
0 votos
Comentar Letra
Comenta o pregunta lo que desees sobre Green Day o 'Tight Wad Hill'
Comentarios (11.939)
+ Green Day
Canciones del Disco
Música Relacionada