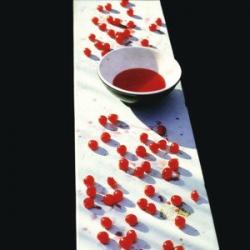 LETRA
Maybe I'm Amazed (Letra/Lyrics)
Maybe I'm amazed at the way you love me all the time
Maybe I'm afraid of the way I love you
Maybe I'm amazed at the way you pulled me out of time
And hung me on a line
Maybe I'm amazed at the way I really need you
CHORUS:
Maybe I'm a man and maybe I'm a lonely man
Who's in the middle of something
That he doesn't really understand
Maybe I'm a man and maybe you're the only woman
Who could ever help me
Baby won't you help me understand
CHORUS
Maybe I'm amazed at the way you're with me all the time
Maybe I'm afraid of the way I leave you
Maybe I'm amazed at the way you help me sing my song
You right me when I'm wrong
Maybe I'm amazed at the way I really need you
CHORUS
Datos de Maybe I'm Amazed
MAYBE I'M AMAZED es una canción de Paul McCartney que se estrenó el , este tema está incluido dentro del disco McCartney. Agradecemos a Kishpi007 por haber sudido la letra de Maybe I'm Amazed.
Sobre Maybe I'm Amazed
Paul McCartney le escribió esta canción a Linda Eastman, su primera esposa, con quien duró 30 años hasta que ella falleció en 1998.

Ambos se conocieron cuando Eastman tenía por encargo sacar fotos de The Beatles. Cuando vino la separación de la banda, el bajista confesó que su esposa lo había ayudado a sobrellevar el proceso, por lo que le escribió ésta y otras cuatro canciones: Two Of Us, The Lovely Linda, My Love y Calico Skies.