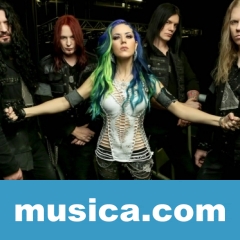 All love is gone
Arch Enemy
Al final de la letra de la canción 'All love is gone' podrás puntuar su calidad, comentar sobre ella, acceder a más lyrics de Arch Enemy y a música relacionada.
LETRA
Late at night I close my eyes
Alas! The lighten candle dies
I feel the presence of the dark
I strive my thoughts away from you
Flowing like a river of feelings
My conscience so pale
And all the love that's gone
Brings me tragic nightmares
\"You walk in beauty like the night
Of cloudless climes and starry skies,
And all that's best of dark and bright
Meet in your aspect and your eyes.\"
Take from me my emptiness
I've never felt (true) love in my life;
A bitter life that no one ever cared
The taste of wine lingers in my mind
The wine that spilled right out from your wounds
Into my mouth and shattering my life
I thank you so my beloved ones
Más abajo encontrarás canciones relacionadas con All love is gone.
Puntuar 'All love is gone'
¿Qué te parece esta canción?
-
0 votos
* Gracias a 999000 por haber añadido esta letra el 19/11/2007.
Comentar Letra
Comenta o pregunta lo que desees sobre Arch Enemy o 'All love is gone'
Comentarios (77)
+ Arch Enemy
Música Relacionada