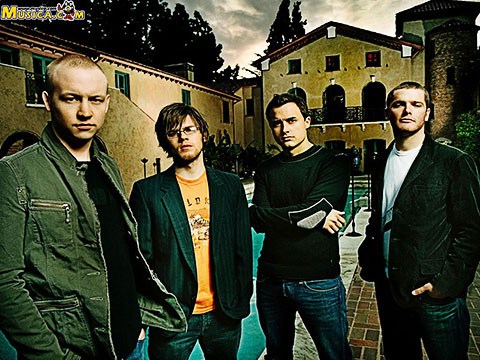 Unwell
Matchbox 20
Al final de la letra de la canción 'Unwell' podrás puntuar su calidad, comentar sobre ella, acceder a más lyrics de Matchbox 20 y a música relacionada.
LETRA
All day, staring at the ceiling
making friends with shadows on my wall
all night, hearing voices
telling me that i should get some sleep
because tomorrow might be good for something
hope gone, feeling like i'm headed for a breakdown
and i don't know why
[chorus]
but i'm not crazy, i'm just a little unwell
i know, right now you can't tell
but stay awhile and maybe then you'll see
a different side of me
i'm not crazy, i'm just a little impaired
i know, right now you don't care
but soon enough, you're gonna think of me
and how i used to be
Me, talking to myself in public
dodging glances on the train
and i know, i know they've all been talking about me
i can hear them whisper
and it makes me think there must be something wrong with me
out of all the hours thinking
somehow i've lost my mind
[chorus]
I've been talking in my sleep
pretty soon they'll come to get me
yeah, they're taking me away
[chorus]
How i used to be
i'm just a little unwell
how i used to be
how i used to be

Más abajo podrás valorar y comentar la canción Unwell.
Puntuar 'Unwell'
¿Qué te parece esta canción?
5,00
1 voto
Comentar Letra
Comenta o pregunta lo que desees sobre Matchbox 20 o 'Unwell'
Comentar
+ Matchbox 20
Música Relacionada