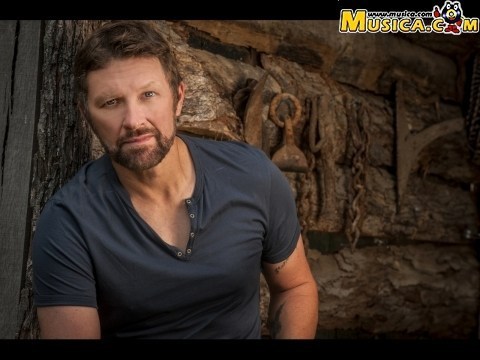 Baby I Got You
Craig Morgan
Añadir a Favoritas
Al final de la letra de la canción 'Baby I Got You' podrás puntuar su calidad, comentar sobre ella, acceder a más lyrics de Craig Morgan y a música relacionada.
LETRA
I've had big dreams come true and I believe in
Angels although I can't see them
They're watching everything I do
Ain't no easy street around the bend on my road
No pot of gold at the end of the rainbow
But I don't mind cause baby I got you
Chorus:
The rain kees the flowers from dyin'
The sun lights the world when its shinin'
The midnight sky has a blanket of start and a moon
And baby I got you
I can't imagine one day without you in it
Life alone just wouldn't be worth livin'
Love would be a wish that never came true
Lord knows I've got more than I deserve
Bt I don't question the prayer that I've had ansered
I did something right cause
Baby I got you
Chorus
Más abajo encontrarás canciones relacionadas con Baby I Got You.
Puntuar 'Baby I Got You'
¿Qué te parece esta canción?
-
0 votos
* Gracias a votasgu por haber añadido esta letra el 28/11/2007.
Comentar Letra
Comenta o pregunta lo que desees sobre Craig Morgan o 'Baby I Got You'
Comentar
+ Craig Morgan