SER HUMANO ENGLISH LYRICS
Letra de la canción
Between kisses and shooting.
Between hate and love.
Between blood and art dirtied your hands.
The torture and hugs.
The fate of the human being


Nature made you wise and good,
but unbridled ambition was your doom, your great poison.
Able to give life or humiliate one stroke.
Able to love or be a genocidal for sport.
Created palaces and pyramids honor your leaders.
The theories of Euclid and Archimedes.
Crimes series and Rostock.
Hitler, Pol Pot and Pinochet; paladins of the plot.
Inventor of writing and penicillin.
Executor of cultures: Nagasaki and Hiroshima.
Human kisses and murderous
Hugs and complains
always
if their desires blind you, betrays and lies.
Flowers Versailles to prisons in Bangkok.
Voice of dictators or painters like Van Gogh.
The fear or tenderness; the balance is in your hands:
disappointment or hope, Human Being.

The kisses that were given,
the walls that distanced,
ties that united,
shots echoed,
the blows they struck,
inventions dazzled,
lights and shadows appoint the Human Being.
The geniuses that inspired,
hugs that were released,
wars that ravaged;
they shed blood;
heroes who shone;
villains who tortured.
The lights and shadows appoint the Human Being.


Helped the helpless by pure goodness.
You felt tense touch of a rifle aiming at providing.
You painted forgotten ghettos of Asia and Africa,
while entonabas full of magic phrases sonnets.
Eternal ruins like Petra or Chichen Itza.
Horrors in your wars so useless perhaps.
Hoisting the sails of your ships. Dress dumb:
where the deepest causing disasters left.
Human wants to be the master of around,
built mines and imagine a better future,
their hunting instinct brought evil and violence,
her maternal instincts and patience; clemency.
The walls of Auschwitz to orphanages in Shanghai,
the streets of Namibia to the islands of Dubai.
Pain or beauty, killing your brothers,
compassion and revenge of the Human Being.

The kisses that were given,
the walls that distanced,
ties that united,
shots echoed,
the blows they struck,
inventions dazzled,
lights and shadows appoint the Human Being.
The geniuses that inspired,
hugs that were released,
wars that ravaged;
they shed blood;
heroes who shone;
villains who tortured.
The lights and shadows appoint the Human Being.

I'm just flesh.
Sitting on dead ..
The world is a mercao 'of chaos.
Everything is the false appearance of being human.


Ideaste birds soaring steel and metal oceans
and the dark shadows of those basements.
You broke so hard torture that do not heal.
Believed to be the owner of the other creatures.
Verses Neruda and Lorca undressing existence,
between the gallows and censorship, your hatred and pestilence.
Scales Coordillera by desire to improve yourself.
Intoxicated Mother Earth, while looking for life on Mars.
Looking at you I see art and death: your contradiction.
Free science, prisoner of your religion.
Passion invites you to capture life in movies.
Infinite concern makes you accelerate particles.
Domes in Rome favelas in Sao Paulo,
the ruins of Darfur to mansions in Monte Carlo.
Spite and prowess between heroes and villains,
the curse and the greatness of the human being.

The Human Being ..
The Human Being ..
fuente: musica.com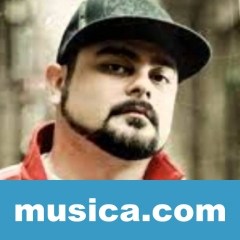 Compartir 'Ser humano english lyrics'