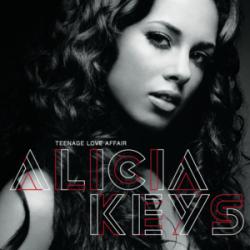 Teenage Love Affair
Letra
LETRA
Teenage Love Affair (Letra/Lyrics)
Can´t wait to get home
Baby dial your number
Can you pick up the phone
´cause I wanna holla?
Daydreaming about you all day
In school can´t concentrate
Want have your voice in my ear
´Til ma comes and says it´s too late
[Chorus:]
´cause the lights are on outside
Wish there was somewhere to hide
´cause I just don´t want to say goodbye
´cause you are my baby baby
Nothing really matters
I don´t really care
What nobody tell me
I´m gonna be here
It´s a matter of extreme importance
My first teenage love affair
Another secret meeting
On the 5th floor stair case
I´m gonna give you this letter
Of all the things I can´t say
Want you to be my first, my last, my ending and beginning
I wrote your name in my book
You last name my first
I´m your Mrs.
[Chorus]
Hey boy
You know I really like being with you right?
Just hanging out with you is fun
So maybe we can go to first base
Because I feel you
Second base
Want you to feel me too
Third base
Better pump the breaks
Well baby slow down
I gotta go home now
[Chorus]
My baby baby
Nothing really matters
I don´t really care
What nobody tell me
I´m gonna be here
It´s a matter of extreme importance
My first teenage love affair
Datos de Teenage Love Affair
TEENAGE LOVE AFFAIR es una canción de Alicia Keys que se estrenó el , este tema está incluido dentro del disco As I Am. Agradecemos a Vik. por haber sudido la letra de Teenage Love Affair.
Sobre Teenage Love Affair
En el video musical de esta canción Keys actúa como una universitaria. El video musical está basado en la película de 1988 de Spike Lee "School Daze".
"Teenage Love Affair" está en el número veintitrés de las "100 mejores canciones de 2007" de la revista Rolling Stone.