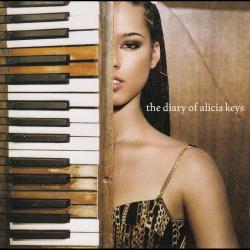 When You Really Love Someone
Letra
LETRA
When You Really Love Someone (Letra/Lyrics)
I'm a woman
Lord knows it's hard
I need a real man to give me what I need
Sweet attention, love and tenderness
When it's real, it's unconditional
I'm telling y'all
'Cause a man just ain't a man
If he ain't man enough to
To love you when you're right
Love you when you're wrong
Love you when you're weak
Love you when you're strong
Take you higher
When the world got you feeling low
He's giving you his last
'Cause he's thinking of you first
Giving comfort when he's thinking that you're hurt
That's what's done
When you really love someone
I'm telling y'all
I'm telling y'all
'Cause you're a real man
Lord knows it's hard
Sometimes you just need a woman's touch
Sweet affection, love and support
When it's real it's unconditional
I'm telling y'all
'Cause a woman ain't a woman
If she ain't woman enough
To love you when you're right
Love you when you're wrong
Love you when you're weak
Love you when you're strong
Take you higher
When the world got you feeling low
She's giving you her best
Even when you're at your worse
Giving comfort when she's thinking that you're hurt
That's what's done
When you really love someone
I'm telling y'all
I'm telling y'all
Sometimes you wanna argue
Sometimes you wanna fight
Sometimes it's gonna feel like it'll never be right
But something so strong keeps you holding on
It don't make sense but it make a good song
'Cause a man just ain't a man
If he ain't man enough
To love you when you're right
Love you when you're wrong
Love you when you're weak
Love you when you're strong
Love you when you're strong
Take you higher
When the world got you feeling low
He's giving you his last
Cause he's thinking of you first
Giving comfort when he's thinking that you're hurt
Oh, that's what's done
When you really love someone
I'm telling y'all
I'm telling y'all
I'm telling you
That a woman just ain't a woman
If she ain't woman enough to
Love you when you're right
Love you when you're wrong
Love you when you're weak
Love you when you're strong
Take you higher and higher
When the world got you feeling low
She's giving you her best
Even when you're at your worse
Giving comfort when she's thinking that you're hurt
That's what's done
When you really love someone
I'm telling y'all
I'm telling y'all
I'm telling y'all
Hm hm yeah
Hm hm yeah
Hm hm yeah
Hm hm yeah
Hm hm yeah
Hm hm yeah
Hm hm yeah
Hm hm yeah
Datos de When You Really Love Someone
WHEN YOU REALLY LOVE SOMEONE es una canción de Alicia Keys del año 2003, este tema está incluido dentro del disco The Diary of Alicia Keys.
Sobre When You Really Love Someone
"When You Really Love Someone" es la canción número once del segundo álbum de estudio de Alicia Keys, "The Diary Of Alicia Keys".
A lo largo de la canción, ella va y viene, hablando de todas las cualidades que un hombre real debe tener, y todas las cualidades que una mujer amorosa debe tener.
El amor se usa repetidamente como un verbo para mostrar que las acciones hablan más fuerte que las palabras.