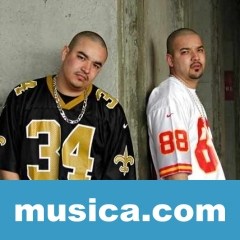 'Anda y ve' se estrenó el .
ANDA Y VE TRADUCIDA AL INGLÉS
Come and see, largate with that you saw the other day,
You swear that all your joy is not what you think,
You do that fÑ meden jealousy,
Enseñame is real
And delete the past.
Come and go, try to feel the same
That you and I tubimos, and the love we share,
These full of illusions,
Nothing else want to spend time
Escoder and your emotions.
Come and see, with that you gave more wool,
Repentant you have to be in the morning,
Extrañaras my mind carisiasy you daras
Only are your fantasies.
Come and go, and give your body if you want,
But there is a detallito I want to think,
Cundo this happy and I try to forget
In everything that you do, I had imagined.
CHORUS
But I doubt that you do Sometimes I cried
With a kiss, tears of joy and not of fear,
And I doubt if you go with the same,
Like with.
I just read your letter and tearing me, I presume
You already have something else, another man
You know and understand makes you feel
Com a great woman.
Come and go, with the wheat that awaits you,
Have to be nice to see the two as spring
But I doubt it, and be assured that tenlo
That the time is hard.
Come and see, comentale again to me
You sentias floating in the clouds,
Presumirte is not for nothing, I said you
With every glance.
Come and go, tell that I am surprised,
That shuts down your feelings as a match,
It was all easy,
Pedias what I wanted and tapeworms.
Spirit and sees also that gritabas tell my name,
Sentias die, now you say you love them, I doubt it,
My heart I swear to you.
CHORUS
(I doubt it, I do not think you go with another feeling,
Sentias like me, you know that I
I cried until you with a kiss, but you know,
If you want calarle, wheat, but I doubt it.)
Come and go, but I want you to know that back
I love you not, that these escarbando your hole,
That whenever you do what you hisiste,
I want to but my fÑ you left your already.
Come and see, you deso goodbye and good luck,
Do not think concerned to stop, just told
What they feel, if you are my words
They leave the wind, hopefully
Tansiquiera ayas and turned to, and you know
Appreciate what tapeworms me,
You did as anything, I was the only present
When you sentias abandoned.
Come and go on, get running, tell you love
But with me in your thoughts,
The good news is that the names are not told,
But with so much love the two concienten.
CHORUS
Come and see.
Come and see.