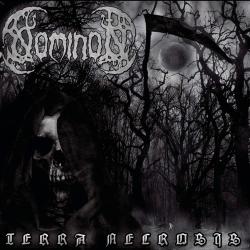 Release In Death
Nominon
La canción 'Release In Death' se estrenó en 2008. Este tema está incluido dentro del disco Terra Necrosis
Al final de la letra de la canción 'Release In Death' podrás puntuar su calidad, comentar sobre ella, acceder a más lyrics de Nominon y a música relacionada.
LETRA
No law or order, machete corruption
Judgement in the twilight zone, revenge is called upon
Inner sanctum in the heart of dark and light
The Loa guide never divides, Bokon's time to punish has arrived
Gain strength through ritual sacrifice
Poison drug is prepared, the process starts, you will appear dead
A dark world that drives tou insane, into the coffin you're now laid
From behind the wall in your nightmare crypt, the sobs of your loved ones you hear
Paralyzed and low of life, you're about to be buried alive
Dirt in your tomb, darkness embraces
You never got a chance to get away
Loved ones gone
New life in zombie slavery
Insects crawling upon the skin
No strength to move
Still paralyzed down in this hell hole
Eyes turn white
From the grave reborn
Dirt in your life
Beginning in the end, supression and abuse
Only terror and emptiness behind those lifeless eyes
Once free now under the masters whip of slavery
Future bear nothing but pain, zombies only release is in death
Dirt in your tomb
Más abajo podrás valorar y comentar la canción Release In Death.
Puntuar 'Release In Death'
¿Qué te parece esta canción?
-
0 votos
* Gracias a Inferno666 por haber añadido esta letra el 10/3/2008.
Comentar Letra
Comenta o pregunta lo que desees sobre Nominon o 'Release In Death'
Comentar
+ Nominon
Canciones del Disco