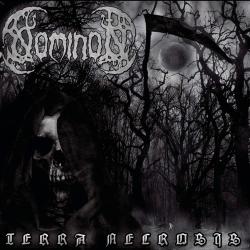 Bane Appetite
Nominon
La canción 'Bane Appetite' se estrenó en 2008. Este tema está incluido dentro del disco Terra Necrosis
LETRA
Not aware or suspicious
Swallow the last bite, oh it was so delicious
Can't even begin to imagine the conspiracy to come
Pain inside, total ache, no strength to fight
Into a paralyzing fright
Substance spreading through the veins
Intoxicating cells
Feeling weak, ill, sick and dying
Running out of time
Injection of hell
Into the scorching flames
Organs malfunction, pissing blood
Toxic radiation convulsions, vomit in agony
Pain is severe, poisoned right through
Aged one year a day
Just want to die
Sweaty skin shifting colour, is this my last supper?
Vicious decay, half life passed by
Skin hanging in threads from the flesh
Peeling off the bruised wound
Slow decay
Green skin sore underneath
Toxic radiation Polonium 210
Don't want to die like this
Sweaty skin shifting colour, I'm about to die
Crawling on the floor
A moving pile of gore
Más abajo podrás valorar y comentar la canción Bane Appetite.
Puntuar 'Bane Appetite'
¿Qué te parece esta canción?
-
0 votos
* Gracias a Inferno666 por haber añadido esta letra el 10/3/2008.
Comentar Letra
Comenta o pregunta lo que desees sobre Nominon o 'Bane Appetite'
Comentar
+ Nominon
Canciones del Disco