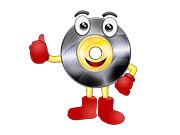 LETRA
'Just Jump'
Let the rhythm move ya
Jumping to the rhythm baby
Jumping to the beat
Come on and let the rhythm move ya
Let the rhythm move ya
Let the rhythm move ya
I'd like to spend all my time with you
Your body language will drive me crazy
Get up and dance
Shut up and take me
Do your own thing in the first degree
Show me what you can
What you do baby
Move to the beat
Come on now jump
Jump higher
Can you feel what I can feel ?
If you do, don't hold it back
Just take it, don't break it
Be sure you gonna make it to the top
Never stop
Be there until you drop
Oh yeah
......
The rhythm, Uh !
Jumping to the rhythm baby
Jumping to the beat
Come on and let the rhythm move ya
Let the rhythm move ya
Jump around like a fool
Crazy but cool
Do what you want
Yes, I mean you
Follow Daisy, dangle crazy
Act like a ........
Right now, Pronto, baby see
Get you ........
... explanation no need
Take your time and just ??
Now let the rhythm get over
If you want just let me know
......... yourself of reality
And babe let it show
No no no matter who is watching
Don't care what people say
Enjoy yourself and sweat your body
Uh ! All the way, Yeah!
Jumping to the rhythm baby
Jumping to the beat
Come on and let the rhythm move ya
Let the rhythm move ya
Apoyar a Daisy Dee
Daisy Dee no está entre los 500 artistas más apoyados y visitados de esta semana.

¿Apoyar a Daisy Dee?

Ranking SemanalMedallero