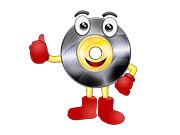 No more talk of my love (Hércules) Letra
Añadir a Favoritas
Guardar en Playlist
NO MORE TALK OF MY LOVE (HÉRCULES) es una canción de Disney Circle Of Stars.
Letra 'No more talk of my love (Hércules)'
If the deception give awards
Ubiera several already won,
I am not interested in getting a boyfriend
That is history and it is everything
Who do you think cheat
He is what you want more
Try to hide it
What they feel is beautiful
(Ohhh nooo)
Not disguising
We know where your heaarrttt ...
They are not going to hear you say (no, no)
(Your dream is not niegues uhoo)
Jamas what I will not speak of my love.
He believed they had already learned
The start is always beautiful
My mind says beware
That not everything is wonderful
And we understand what you want and strange
Not accept that date, considering he love
Seeks to admit it, you have to accept very
Love these
(Noooo)
They are not going to hear you say (no, no)
(And admits that)
Your smile is love.
Not to insist more dire it is not love
(Or do not want to fight for love)
Do not ask more than say
Haran not ever say that
(Not let their pride speaks of love)
Ohhhhh
Nobody know ... do not speak of my love