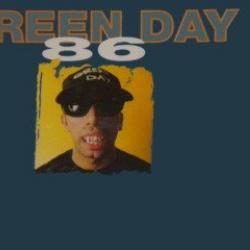 86
Green Day
La canción '86' se estrenó el . Este tema está incluido dentro del disco Insomniac
Al final de la letra de la canción '86' podrás puntuar su calidad, comentar sobre ella, acceder a más lyrics de Green Day y a música relacionada.
LETRA
What brings you around?
Did you lose something the last time you were here?
You'll never find it now
It's buried deep with your identity
So stand aside and let the next one pass
Don't let the door kick you in the ass
There's no return from eighty six
Don't even try
Exit out the back
And never show your head around again
Purchase your ticket and
Quickly take the last train out of town
Más abajo podrás valorar y comentar la canción 86.
Puntuar '86'
¿Qué te parece esta canción?
-
0 votos
+ Green Day
Canciones del Disco
Música Relacionada