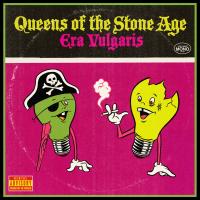 Into the hollow
Letra y Canción
Añadir a Favoritas
Guardar en Playlist
INTO THE HOLLOW es una canción de Queens Of The Stone Age del año 2007, este tema está incluido dentro del disco Era Vulgaris.
LETRA
'Into the hollow'
Avoir, Adieu, Goodnight,
I'm too wrong, to get right,
But I cant wait forever,
I've always been alone,
A fool believes he's clever.
Don't you wanna go into the hollow?
I won't go it alone,
Aren't you gonna follow?
I live behind my eyes,
Be sure to keep the surprise,
I break what I've already borrowed,
That's why I always go,
Alone into tomorrow.
Don't you wanna go into the hollow?
Don't wanna go alone, aren't you gonna follow?
Into the hollow
Apoyar a Queens Of The Stone Age
Queens Of The Stone Age no está entre los 500 artistas más apoyados y visitados de esta semana, su mejor puesto ha sido el 444º en noviembre de 2018.

¿Apoyar a Queens Of The Stone Age?

Ranking SemanalMedallero