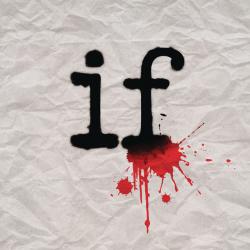 Due
Mindless Self Indulgence
La canción 'Due' se estrenó el . Este tema está incluido dentro del disco If
Al final de la letra de la canción 'Due' podrás puntuar su calidad, comentar sobre ella, acceder a más lyrics de Mindless Self Indulgence y a música relacionada.
LETRA
[Repeat x2]
Everyone knows
What you know
All except me
That ain't right
Let me know
When I get
The respect that I'm due if only for tonight
Watch me mix it
In my basement
With no makeup
I feel naked now
Ha ha ha
I never really lost the fight
But I never really won it
Ha ha ha
And die my darling
Ha ha ha
P.S.
Welcome to my life
Más abajo podrás valorar y comentar la canción Due.
Puntuar 'Due'
¿Qué te parece esta canción?
-
0 votos
* Gracias a Encuestas por haber añadido esta letra el 12/6/2008.
Comentar Letra
Comenta o pregunta lo que desees sobre Mindless Self Indulgence o 'Due'
Comentarios (47)
+ Mindless Self Indulgence
Canciones del Disco
Música Relacionada