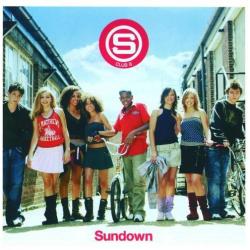 Love To the Limit
S Club 8
La canción 'Love To the Limit' se estrenó en 2003. Este tema está incluido dentro del disco Sundown
Al final de la letra de la canción 'Love To the Limit' podrás puntuar su calidad, comentar sobre ella, acceder a más lyrics de S Club 8 y a música relacionada.
LETRA
Boy its Friday night
Im lookin for a place
to go thats right
Got one thing on my mind
I'm heading where the music flows lets ride...
And out on the street
You can the heat
A good things coming on
Just you and me gonna celebrate
A grove sensation
Gonna take this love to the limit
So baby dont you stop
Lets move all night long
Gonna dance to the rythm
The feeling is so right
So right
Tonight cant get enough
So turn themusic up
Just let your go
Lets roll tonight
Cos right here's where we belong
We're jammin in the key of life
So tight
And out on the floor
You can feel the beat
A good thing's commin on
Just you and me
Gonna celebrate a grove sensation
Boy dont you know
You got the best of me
Aint never gonna let you go
And i cant wait gonna celebrate tonight
Más abajo encontrarás canciones relacionadas con Love To the Limit.
Puntuar 'Love To the Limit'
¿Qué te parece esta canción?
-
0 votos
* Gracias a kira 1998 por haber añadido esta letra el 31/8/2008.
Comentar Letra
Comenta o pregunta lo que desees sobre S Club 8 o 'Love To the Limit'
Comentarios (2)
+ S Club 8
Canciones del Disco