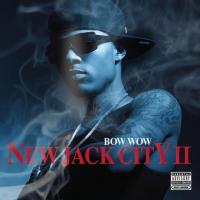 Marco Polo Letra
Añadir a Favoritas
Guardar en Playlist
MARCO POLO es una canción de Bow Wow que se estrenó el , este tema está incluido dentro del disco New Jack City II.
Letra 'Marco Polo'
[Talkin]
Soulja boy Tellem
Yeah and the boy Bow Wow in the buildin (haha]
My swag to official man
(i mean so is my swag]
Yall cant catch upp
Ay Bow what yu rocking tho my ni***?
(Pre-Chorus]
New jeans shop(check]
Yellow Lamborgini(bow]
BBC shirt with a fresh pair of jeans (wow]
black card spending when i hit the mall(stuntin]
you cant catch me.
Im so ahead of yall (it`sz]
Marco Polo(12x] Polo
Bow Wow:
See imma stunt when i want to (ok]
Niggas cant get wit me (nah]
And my garage just look like Duplont Registry (yeah]
And yeah i get that cake, i get that cake, jus like a bakery (cash]
Ohio in this thang hoe
you know aint no faking me(okay]
200 for dha lamb (damn]
Half a mill for da Maybach
I dont even drive see my shoufer he handle dat
-But what about the hoes bow?-
I keep em on deck
S.O.D Money Gang
L.B.W we up next
And if it aint about no money
then i aint talking to ya
fake niggasz dont last long
we see right thru ya (true story]
and ni*** f*** a Jacob
i just iced out the mula (bling]
plus ya girl like me
and she say i'm way cuter
and she like my
Chorus:
Gucci bandana(check]
Louis V letters(check]
keep on looking theres no l am better
(ay]
Air force ones
mixed wit da new jays
you cant catch me im too far away
Marco Polo(12x]
(ay]
Soulja Boy:
Never been fake cause all the girls love official
S.O.D cause bitchesz love initials
Im on another level
im in my zone
black car white rims
can they both get along (ay]
This is not the matrix
but i am the oricle
do you wanna f*** me?
the question is rhetorical
say the same lines
but the fans arent bored of me
75 thousand dollars if you wanna order me
Hold on
Let me change mah swag
My flow broadband
yall boy still Lan
My whole click straight
Yall whole click fags
last night ya girl forehead was on my abs
pussy!
Chorus:
gucci bandana(check]
louie v letters(check]
keep on looking theres no lam better
(ay]
Air force ones
mixed wit da new jays
you cant catch me im too far away
Marco Polo(12x]
(ay]