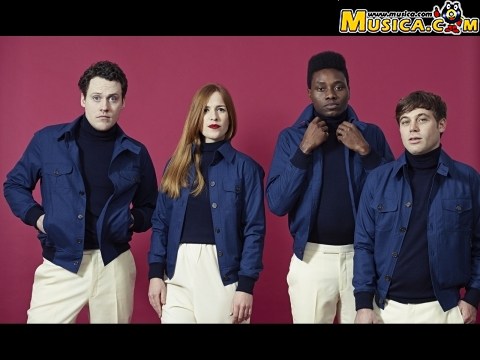 'Back On The Motorway' se estrenó el . Esta canción está incluida dentro del disco Nights Out.
LETRA 'BACK ON THE MOTORWAY'
I went and messed around with her heart
So now she's run off with my car
But I can't live without her
(and it's so hard to take)
So I've set off out to find her
I'm back on the motorway
Chorus:
At this wheel I'd drive the earth for her
Every carriageway a mile for her
These five gears and wheels could drive to her
But this carriageway can't take me there
Drivin' at ninety miles per hour
It's hard to know what's comin'
Then on the horizon
Something makes me brake
I can see me darlin' ahead on the motorway
(I can see us dying on the bonnet of a chevrolet)
So why's my baby lying on the side of the motorway
(I wish that I had never said the things that I'd told her today)
'Cos now she's left me crying on the shoulder of the motorway
(Chorus)
Sax solo!!!!
Apoyar a Metronomy
Metronomy no está entre los 500 artistas más apoyados y visitados de esta semana.

¿Apoyar a Metronomy?

Ranking SemanalMedallero