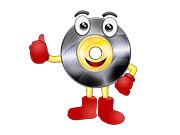 LETRA
Tears Of Fire (Letra/Lyrics)
Tears in my eyes
are the reason of my sadness life.
In this world I can't get love.
My desire dies with every second I lose.
I keep my shoes.
in the right way that could make me human
like you.
Don't call me fool
'cause my heartbeats now belong to you.
It's the time to search an angel.
He could change my destiny.
I prefer to die forever
than forget your love for me.
In this world
you'll never be mine.
I want to realize
my dreams of one life together.
You
don't need to understand
the things that I will change.
I'll bring you my tears of fire.
Thirst of you the blood makes me feel so good
but I hope
you can
help me to survive