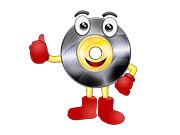 LETRA
A legend of old.
A story forgotten.
The memories, of true love
stolen from time.

A darkened romance.
Try hard to remember.
A doorway to the heart
beckons your mind!

And now, a corner of night,
can lift the weight from you.
It's in your hands.
If just you understand.

A destiny lost.
A bond that's been broken.
The memories, of a time
that slipped away.

Just open your mind
the way lies before you.
A doorway to the heart
you seek to find.

Love can change the key you hold
into a gilded chance.
So tear a memory from your mind
and make it so real.
fuente: musica.com

Compartir la letra 'Light and Shadows'