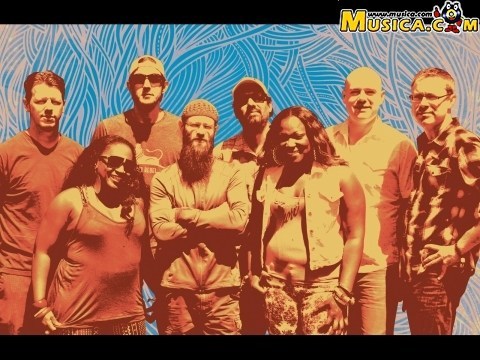 LETRA 'WANNA KNOW'
Hey Brother, hey, oh brother ...
Why are you lootin' your sister ?
All she wants is a little breadfruit from my yard
Why are you boasting I'll never know
You're spreading you sorrow wherever you go
I wanna know why
The road to wisdom is always marked by blood yea
Shedding your life from within
And so you think you are a warrior ?
Go on and fight your illusion battle until the end
This is what I say to you my friend
Why are you running away from your heart I say ?
Lord never feel no way
If you're straight from yard
Why are you running away from your heart I say ?
Lord never feel no way
Even if you're straight from yard
Oh brother no, no brother
Why are you filled with such violence ?
Don't you know it's pure disobediance ?
And inside your soul is only hatred
You don't care how much it takes
For your soul to be fed
And so you say we need more fire
The fire getting too one day you'll get burned
And now you think you are a rastaman ?
Well I guess you've never heard
Selassie's speach to the nations
Oh God creation Yea...
Apoyar a Groundation
Groundation no está entre los 500 artistas más apoyados y visitados de esta semana.

¿Apoyar a Groundation?

Ranking SemanalMedallero