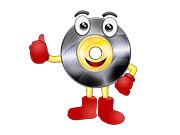 LETRA
Your mind is covered by madness long ago
The persuasive idea is hunting for you
Your reason's preparing the plan
That's all - business of a case
You wake up in a cold sweat
Open your eyes
At some point the darkness is condensed
Your life does not resemble that!
You are the prisoner of yourself
You are the dark side of yourself
Your feelings, you will are
Already under alien's control!
Adrenalin has filled the brain
Cold sweat flows
The loop is tightened up by knot
Hey You - Walk faster!
... the ground leaves your feet
Everything has replaced the forms
A leg involuntarily moved
You've recalled your life...
It ran through your mind
Just for a second
Someone has spitefully laughed
And world has stiffened in the eyes
fuente: musica.com


X