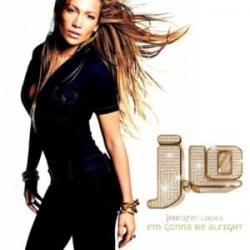 I'm Gonna Be Alright
Letra
LETRA
I'm Gonna Be Alright (Letra/Lyrics)
Oh yes
Yes I did baby
Yes I did
It's funny 'cause for a while
I walked around with a smile, but
Deep inside I could hear
Voices telling me this ain't right
Don't you know it's not for you
I always knew what I had to do
But it's hard to get away
Because I love you I just tried to stay
I used to say I couldn't do it, but I did it (yes I did)
After telling everybody that I wasn't with it (oh yeah)
Though it brings tears to my eyes, I can feel it
And I know inside I'm gonna be alright (I'm gonna be alright)
I said I couldn't do it, but I did it
After telling everybody that I wasn't with it
Though it brings tears to my eyes, I can feel it
And that voice inside says I'm gonna be alright
Friends of mine say to me
Say you got control over me
You're not alone, I played my part
I saw the way you were from the start
Could I expect so much from you
You had a girl when I first met you
Did the best that you could do
Now I realize that I can't change you
I used to say I couldn't do it, but I did it
After telling everybody that I wasn't with it
Though it brings tears to my eyes, I can feel it
And I know inside I'm gonna be alright (be alright)
I said I couldn't do it, but I did it
After telling everybody that I wasn't with it
Though it brings tears to my eyes, I can feel it
And that voice inside says I'm gonna be alright
Said I wouldn't walk away
Somedays I want to stay (days I want to stay)
But leaving you is what I need to do to be okay (need to be okay)
Never thought it would be true
Me livin' without you (livin' without you)
But now it's time for me to make that move
I used to say I couldn't do it, but I did it (but I did baby)
After telling everybody that I wasn't with it (wasn't with it)
Though it brings tears to my eyes, I can feel it (to my eyes)
And I know inside I'm gonna be alright (be alright)
I said I couldn't do it, but I did it (but I did it)
After telling everybody that I wasn't with it (wasn't with it )
Though it brings tears to my eyes, I can feel it
And that voice inside says I'm gonna be alright
I used to say I couldn't do it, but I did it
After telling everybody that I wasn't with it
Though it brings tears to my eyes, I can feel it
And I know inside I'm gonna be alright (be alright)
I said I couldn't do it, but I did it
After telling everybody that I wasn't with it (oh no)
Though it brings tears to my eyes, I can feel it
And that voice inside says I'm gonna be alright
I used to say I couldn't do it, but I did it
After telling everybody that I wasn't with it
Though it brings tears to my eyes, I can feel it
And I know inside I'm gonna be alright (be alright)
I said I couldn't do it, but I did it
After telling everybody that I wasn't with it
Though it brings tears to my eyes, I can feel it
And that voice inside says I'm gonna be alright
I used to say I couldn't do it, but I did it
After telling everybody that I wasn't with it
Though it brings tears to my eyes, I can feel it
And I know inside
Datos de I'm Gonna Be Alright
I'M GONNA BE ALRIGHT es una canción de Jennifer Lopez del año 2001, este tema está incluido dentro del disco J.Lo.
Sobre I'm Gonna Be Alright
"I'm Gonna Be Alright" es el sexto y último sencillo del segundo álbum de la cantante Jennifer Lopez, J.Lo. "The Track Masters Remix" fue lanzado como el tercer sencillo de la colección de remezclas J-To-Tha-L-O de López, continuando el sonido más urbano de sus singles anteriores.
El original de Track Masters Mix con 50 Cent aparece en la prensa original del álbum de remezclas. Sin embargo, una vez que el "Track Masters Mix" con Nas fue lanzado a la radio como versión principal, tanto ésta como la versión de remezcla en solitario también aparecieron en posteriores ediciones del álbum.
La versión principal llegó al #10 en el Billboard Hot 100 y al #32 en el gráfico R&B de Billboard.
López incluyó el tema en su tercer álbum principal, "This Is Me... Then".