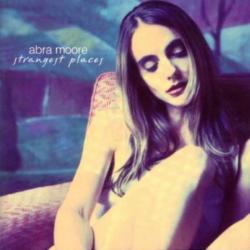 Guitar song LETRA
Abra Moore
Añadir a Favoritas
'Guitar song' se estrenó en 1997. Este tema está incluido dentro del disco Strangest Places
Al final de la letra de Guitar song podrás comentar sobre ella o acceder a más canciones de Abra Moore y a música relacionada.
Hey, I hear you're back
Well here don't you want your guitar back
Why, I really don't know for sure
And what it is I'm asking for
See the wood it's slowly fading
But the bridge I fixed it new
I took it downtown to the guitar man
He said he'd do the best, the best that he can
And you know how it was then
I thought it couldn't last
I thought it was stronger
It's a mighty fine day to play
three chords is all I have to say
I slip down the road
And the melody's got such a terrible hold on me
It's taking me back, taking me back
I keep it in a glass
In case of fire
Hey, why is it taking you so long
play | stop
Más abajo podrás valorar y comentar la canción Guitar song.
Puntuar 'Guitar song'
¿Qué te parece esta canción?
-
0 votos
* Gracias a ∞ Päηkezιi por haber añadido esta letra el 21/3/2009.
Comentar Letra
Comenta o pregunta lo que desees sobre Abra Moore o 'Guitar song'
Comentar
+ Abra Moore
Canciones del Disco