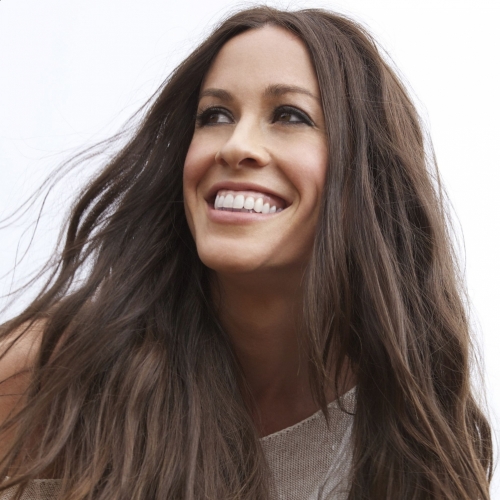 Weekends
Letra y Canción
Añadir a Favoritas
Guardar en Playlist
WEEKENDS es una canción de Alanis Morissette.
LETRA
'Weekends'
Monday morning is not Monday morning 'till Taylor has his coffee
Friday night is not Friday night 'till Jessie leaves the room sweaty
Tuesday morning is not Tuesday morning 'till Nick has his talk with his son
Thursday night is not Thursday night 'till Chris has sex with his bass
Come on to the Weekend
'cause the Weekend I'll get by
Hold off 'till the Weekend
'cause there's too much time to be inherently nice guys
Tuesday morning is Wednesday afternoon when you drive all night
Wednesday early we pull into what I'll call Phil-a-del-ph-i-a
Thursday morning is not Thursday morning 'till one of us says
how's your life
how's your life?
Yeah how's your life
how's your life?
Come on to the weekend
'cause the weekend I'll get by
Hold off 'till the weekend
'cause there's too much time to think and not much time to cry
Hold off 'till the weekend
'cause the weekend we'll be high
Hold off 'till the weekend
'cause we may look tired, but we'll get by
What if there were no more mama's boys
What if no one shared their humble appearance
What there were no consequences
What if there were no more arguments
Well that'd be a shame
And that'd be impossible
and you would be bored
'cause you wouldn't want it any other way
Hold on 'till the weekend
'cause the weekend I'll get by
Hold off 'till the weekend
'cause we may look scared, but we're really nice guys
Hold off 'till the weekend
'cause the weekend I'll get high
Hold off 'till the weekend
'cause we may look strange but we surely will get by
What if there were no more mama's boys
What if we all had a picnic together
Would that be a shame...
And that'd be impossible
'cause you would be bored
'cause you wouldn't want it any other way
Apoyar a Alanis Morissette
Alanis Morissette no está entre los 500 artistas más apoyados y visitados de esta semana, su mejor puesto ha sido el 125º en julio de 2009.

¿Apoyar a Alanis Morissette?

Ranking SemanalMedallero