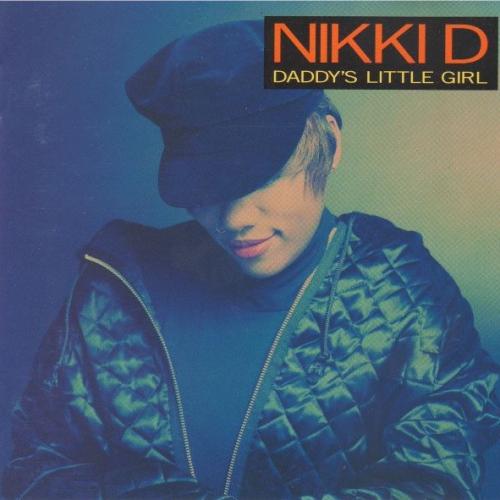 Lettin' Off Steam
LETRA
Lettin' Off Steam Letra
They gon' really sweat you now, gee
They gon' really sweat you now
When I make a move, you better be at a stand-still
I'm holdin up the banner for the annual mic drill
Mistress of the rhyme, Sever pick up the drum stick
And hit you with a rhythm only Nikki can deal with
See, this is a different phase, and you won't be gettin fazed
You ran your mouth, no doubt, I'm on a rampage
Damned if I'll be good, I turn this track to a gangster
And roll up on the bitties who are jokes and pranksters
Step to the crowd, work the mic like a symphony
Steady rhymin with conviction, let's see who can get next to me
If I'd get deeper, you would drown, it's best to pull out now
Searchin for a remedy to get rid of me, no how
You be a memory mimickin me, cause you got bold
Suckers sippin on soup, gold tooth, put it on hold
Cold shootin the gift while others riffin a dream
You can base if you want, but I'm lettin off steam
Shootin the gift, lettin, lettin off
(x4)
Shootin the gift, lettin, lettin off steam
You wanna know the star status when I walk in the studio?
A mic's there, tracks spare, and I'm ready to do me some
A trooper gettin ready for a real live renegade
Waitin for a rookie with a mic and a bad name
So step into my dome, you be a victim of megablast
True trendsetter puttin rhymes on a higher raft
Rough be the look, pullin sturdy the mic stand
Fiendin for a battle? Take it up with my fans
Go 'head and call me a rookie, and I be hookin your show
10 times the rhyme and your crowd goin petrol
Shootin the gift while others riffin a dream
You can base if you want, but I'm lettin off steam
Shootin the gift, lettin, lettin off
(x4)
Shootin the gift, lettin, lettin off steam
Yo, yo gee!
Hey yo Nikki, they gon' really sweat you now, gee
Hey yo, check this out
Nikki D lettin off steam, boy
First female rapper on Def Jam Records
Yo, it's the Flavor Flav, I'm on there to
And if Flavor Flav ain't on your records,
then your records ain't really hot
Yo Nikki, kick it!
Go 'head and tell it, I smell it, it's creepin right through your veins
Wanna race your next release date doggin my name
You breathed, I hear it, come back and burn you on the spot
Another homicide in case you wanna beef a lot
No challenge is small, don't let me give them my all
You will have ruined your own train, yeah, take a fall
I take it and break it and make you a mystery, gee
Have em wonder what keeps hidden my stage underneath
No freedom, I beat em and eat em just like a lunch
But of course there's a big mouth, I cold just crunch
Cause the poet will flow it and kick it just like this
Try to hit but don't miss, cause I be throwin a fist
You get tough, I get puffed, call your bluff in a sec
Try to step and get stepped on, step back when it's mic check
Shootin the gift while others riffin a dream
You can base if you want, but I'm lettin off steam
Shootin the gift, lettin, lettin off
(X2)
Shootin the gift, lettin, lettin off steam
Datos de esta canción
LETTIN' OFF STEAM es una canción de Nikki D del año 1991, este tema está incluido dentro del disco Daddy's Little Girl. Agradecemos a rap en decadencia por haber sudido la letra de Lettin' Off Steam .