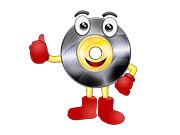 All The Things You Say
LETRA
I just can't take.
You closing your eyes pretending
You're blind for the things.
Hunger is killing people and you see.
You say you don't care and no one agrees.
All the things you say.
Never justify.
It means you're wrong.
Doesn't mean you're right,
You're just afraid to fight
For a better life!!
I guess afraid is not the word.
Maybe you're a lazy selfish freak.
I hope one day you'll start thinking about it.
Born in a golden cradle.
You had it.
Everything.
All the nice toys and a house in a tree.
You were pop in high school,
Every girl wanted to be you.
Unlimited credit card to buy make up and goods.
But reputation you never had.
"I kick ass" is what you say.
But tonight you may end up alone in a bed.
All the things you say!!
Comparte si te ha gustado