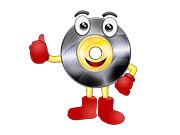 LETRA
Choices that we make.
Pick up the side. the good.
The right.
Unfair is fair sometimes.
Separate emotion from reason.
Counting on you.
Counting on me
And you can call me at home,
I'll be waiting for you.
Whenever you are afraid.
I never thought it could be you,
Things were working fine.
Time has come one day
And I looked at your face and said it all.
You never needed to hear it (me).
Because you already knew.
Just looking in my eyes.
But you can...
fuente: musica.com


X