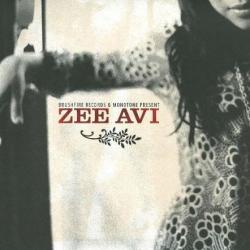 Kantoi LETRA
Zee Avi
'Kantoi' se estrenó en 2009. Este tema está incluido dentro del disco Zee Avi
Al final de la letra de Kantoi podrás comentar sobre ella o acceder a más canciones de Zee Avi y a música relacionada.
Semalam I call you, you tak answer.
You kata you keluar pergi dinner.
You kata you keluar dengan kawan you.
But when I called Tommy he said it wasn't true.
So I drove my car pergi Damansara.
Tommy kata maybe you tengok bola.
Tapi bila I sampai you, you tak ada.
Lagilah I jadi gila.
So I called and called sampai you answer.
You kata sorry sayang tadi tak dengar.
My phone was on silent, I was at the gym.
Tapi latar belakang suara perempuan lain.
Sudahlah sayang, I don't believe you.
I've always known your words were never true.
Why am I with you, I pun tak tahu.
No wonderlah my friends pun tak suka you.
So I guess that's the end of our story.
Akhir kata she accepted his apology.
Tapi last last kita dapat tahu she was cheating too.
With her ex boyfriend's best friend - Tommy.
Más abajo podrás valorar y comentar la canción Kantoi.
Puntuar 'Kantoi'
¿Qué te parece esta canción?
-
0 votos
* Gracias a ©®øsby (léø..émø)MCR por haber añadido esta letra el 10/6/2009.
Comentar Letra
Comenta o pregunta lo que desees sobre Zee Avi o 'Kantoi'
Comentar
+ Zee Avi
Canciones del Disco