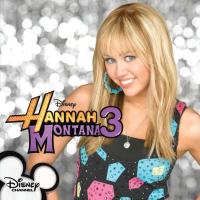 Every Part Of Me Letra
Añadir a Favoritas
Guardar en Playlist
EVERY PART OF ME es una canción de Miley Cyrus que se estrenó el , este tema está incluido dentro del disco Hannah Montana 3.
Letra 'Every Part Of Me'
Oooohhh
I feel like I'm, millions of miles away
From myself, more and more these days
I've been down, so many open roads
But they never lead me home.
Now I just don't know.
Who I really am, how it's gonna be,
Is there something that I can't see
I wanna understand.
Maybe I will never be, who I was before,
Maybe I don't even know her anymore
Maybe who I am today, aint so far from yesterday
Can I find a way to be?
Every part of me...
So I'll try, try to slow things down
And find myself; get my feet back on the ground.
It will take time but I know I'll be alright.
Cuz nothing much has change, on the inside.
It's hard to figure out, how it's gonna be.
Cuz I don't really know now.
I wanna understand!
Maybe I will never be, who I was before,
Maybe I don't even know her anymore
Maybe who I am today, aint so far from yesterday.
Can I find a way to be...?
Every part of me, yeah
I don't wanna wait too long
to find out where I meant to belong.
I've always wanted to be where I am today
But I never thought I feel this way
Maybe I will never be, who I was before,
Maybe I don't even know her anymore
Maybe who I am today, aint so far from yesterday.
Can I find a way to be?
Every part of me
Every part of me