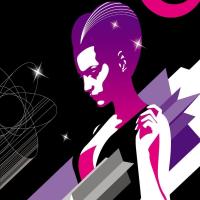 Easily Letra
Añadir a Favoritas
Guardar en Playlist
EASILY es una canción de Muse que se estrenó el , este tema está incluido dentro del disco Starlight.
Letra 'Easily'
Let your inhibitions go
Make every touch electrical
When you're feeling beautiful
Will you remember me?
I want to touch you deep inside
And find the secrets that you hide
When you fears are cast aside
Will you remember me?
Easily forgotten love
Easily forgotten love
It's not so easily
I just want to let you know
My mind refuses to let you go
I wanna hypnotise you so
You will remember me
Easily forgotten love
Easily forgotten love
It's not so easily
Easily forgotten love
Easily forgotten love
Easily the best I ever had
Easily the best I ever had