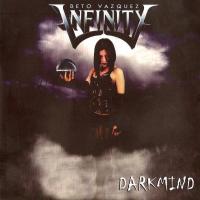 Kingdom Of Liberty Letra
Añadir a Favoritas
Guardar en Playlist
KINGDOM OF LIBERTY es una canción de Beto Vazquez Infinity del año 2008, este tema está incluido dentro del disco Darkmind.
Letra 'Kingdom Of Liberty'
(Look) beyond the doors, baby don't cry
The keeper of kingdom welcomes the crowd
With open arms... life colours melt
With my missing feelings.
He keeps fighting for
Victories and wars give sense to his life
He has no rules because he is the judge
His great heart lives the laws of the sky
He is trapped without chains
Lost shadows of hell
Running free over the storms
Nobody sees them, but they are in the air of your land
Changing winds make his destiny
He doesn't stand alone
Running free over the storms
Nobody sees him, but he is in his kingdom of liberty.