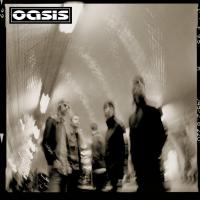 Born On A Different Cloud
'Born On A Different Cloud' se estrenó el . Esta canción está incluida dentro del disco Heathen Chemistry.
LETRA
Born on a different cloud
From the ones that have burst 'round town
It's no surprise to me
That you're classless, clever and free
Loaded just like a gun
You're the hero that's still unsung
Living on borrowed time
You're my sun, and you're gonna shine
Talking to myself again
This time I think I'm getting through
It's funny how you think
It's funny how, it's funny how when you do...
Born on a different cloud
From the ones that have burst round town
It's no surprise to me
That you're classless, clever and free
Lonely soul
Busy working overtime
Nothing ever gets done
Especially when your hands are tied
Lonely soul
Baking up your mother's pride
Nothing ever gets done
Not until your war's won
Born on a different cloud
You're born on a different cloud
Born on a different cloud
Born on a different cloud
Born on a different cloud
Born on a different cloud
Born on a different cloud
Born on a different cloud
Na na na na na na na
Apoyar a Oasis
Oasis está en la posición 420 del ranking de esta semana, su mejor puesto ha sido el 39º en mayo de 2009.

¿Apoyar a Oasis?

Ranking SemanalMedallero