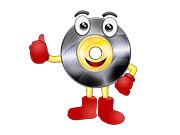 Quintessence Of The Lost Twilight
LETRA
Featuring: Nehushtan
Grumium
So vast is the tranquil resonance of this once lost harmony,
looming beyond the silence and shadows of the night.
The majesty and splendor of this mighty citadel of dreams,
lies far beyond the common realms of perception and awareness.
There are shades within the shadows of this lost twilight.
Lurking just underneath a veil of solitude and desolation.
The clandestine luminescence of some unseen moonlight,
seems to saturate far into the turbulence of this silent abyss.
They are the everlasting sentinels of a kingdom long forgotten.
Guardians of the nightly splendor, keepers of the lost gloom.
fuente: musica.com


X