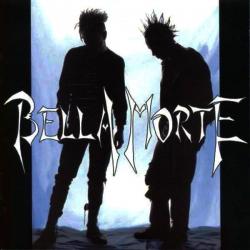 Relics
Bella Morte
La canción 'Relics' se estrenó en 1999. Este tema está incluido dentro del disco Where Shadows Lie
Al final de la letra de la canción 'Relics' podrás puntuar su calidad, comentar sobre ella, acceder a más lyrics de Bella Morte y a música relacionada.
LETRA
As our faith bleeds into day
This feeble dream is born
As dark as winter's voice
As silent as the rain
A place is found within
Where hearts are formed in glass
And fragile songs are heard
As mist from ancient times
Everyone will fall again
Everything shall die again
And within a violet rose
Matures to fall in ash
Our tears, confirmed, do sleep
To trouble us no more
And in the dimming light
Here eyes still grace my thoughts
As haunting as the sea,
As soft as winter's touch
Más abajo encontrarás canciones relacionadas con Relics.
Puntuar 'Relics'
¿Qué te parece esta canción?
-
0 votos
* Gracias a Zaphyra por haber añadido esta letra el 28/9/2009.
Comentar Letra
Comenta o pregunta lo que desees sobre Bella Morte o 'Relics'
Comentar
+ Bella Morte
Canciones del Disco