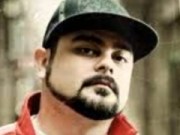 Anochece
en inglés
LETRA
Anochece (en inglés)
friend who betrays
a door that opens
A window overlooking anyone
a caress in the morning
a passion
rage as stock symbol of a generation
a light that illuminates
a song that encourages me
a tear that falls and wound cleansing life
a street collapsed
a love that keeps on giving
a politician who looks away and does nothing
a respect that is earned
an innocence that is lost
a heart that is accelerated when an enemy becomes
A police officer who insults me
a place far from here
a feeling that is hidden for fear of what others may think of my
a family that embraces
a brother of another race
a leader who smiles
advice that no more rejections
a shortcut
a luxury that distracts me
calm my clothes when the sun falls
a smell that brings back memories
a girl who does not know that the observed
a photo album but I still hold broken
a freedom that hulle
a microprocessor that understands me
just revenge
secret that is sold
a story without understanding
a woman's body
distant kiss
a moment of pleasure
a past that no longer avoids
and a world that rejects us
un dia en suburbia
and tell them that I can bear it, do not falter
that our glory days are approaching
only who deserves it will be free
going for you my brothers from another mother
we will be indestructible
spit your anger but do not say if this good or bad
get what you rot without gladiators dagger
by all and I feel I am accepted as
going for you b-boys.
a difficult time
a silence that relaxes
a man who does not surrender
just a straw dog
a distance that is assumed
I consume a joint
night
a square
a bottle that unites us
a rhyme that escapes
a dream to achieve
a schedule that imprisons
a name that I will not listen
a mother waiting for me
an act of kindness
a crime
a rap to resist it depresses me when the rest
I want one
a so long and
one because
fortunate that covers me because I seek it
a ticket out of my pocket
a vacuum
a neighborhood that reminds me where are the mine
a sin without remorse
even a toy that amuses
one way
life
death
a firm step over a puddle
a portrait without a boat
a page that is still blank
a song
delivery
jump
crying
a drop of blood drying on the AZFALTO
a tree crying leaves
a statue that rots
a sky that never see because the smoke overlying
a gift that I appreciate
an art that makes me shiver
a sea that always listens when I talk
a home where descanzo
a place of hatred and fury
un dia en suburbia
and whom I hear that all is not lost fight
going for you I think my fans friends
to Sanblas and memories which I still
alicante and back streets to which
my family for their unconditional love from the start
my mother and tenderness, my father and his sacrifice
who made it possible for me to follow here
Vacuum jumping on each disk that goes for you.
(I just need one day, one day in this city
one day to prove I'm here who were still alive,
nach can call the ally or the enemy, or the insane, the enlightened
but I am one more, and I just need a part, a microphone and a mind willing to listen and feel, I just need one day, un dia en suburbia
Datos de Anochece
ANOCHECE es una canción de Nach del año 2008. Agradecemos a damiuru1992 por haber sudido la letra de Anochece en inglés.