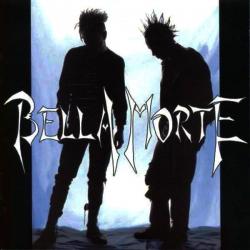 The Dawning
Bella Morte
La canción 'The Dawning' se estrenó en 1999. Este tema está incluido dentro del disco Where Shadows Lie
Al final de la letra de la canción 'The Dawning' podrás puntuar su calidad, comentar sobre ella, acceder a más lyrics de Bella Morte y a música relacionada.
LETRA
The book is found, the pages read
As times fallen and forgotten rise
And I stand alone with dread
Impending doom is whispered in the fog
I watch and wait with fearful heart
To see the dark ones take my hand
Within this place the mirrors mock and laugh
As one by one they fall to Ash
It seems the dawn shall never set
With rusted blade I sever those I've loved
To stand a martyr bathed in blood
To find an age unknown to me
Into my world a spirit wakes
Screaming from the walls and glass
And in the pages morning stirs
Seemingly a hope is born
And from the sky a warrior falls
Weary with remorse and death
To rise and fall
Más abajo podrás valorar y comentar la canción The Dawning.
Puntuar 'The Dawning'
¿Qué te parece esta canción?
-
0 votos
* Gracias a Zaphyra por haber añadido esta letra el 30/9/2009.
Comentar Letra
Comenta o pregunta lo que desees sobre Bella Morte o 'The Dawning'
Comentar
+ Bella Morte
Canciones del Disco