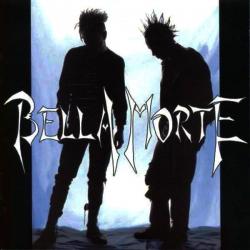 Where Shadows Lie
Bella Morte
La canción 'Where Shadows Lie' se estrenó en 1999. Este tema está incluido dentro del disco Where Shadows Lie
Al final de la letra de la canción 'Where Shadows Lie' podrás puntuar su calidad, comentar sobre ella, acceder a más lyrics de Bella Morte y a música relacionada.
LETRA
In the gloom of dead night
Whispers reach your ears
Claws scrape closet doors
And teeth eclipse nightmares
There's a fear that burns inside
When waking dreams have gone
Spiders crawl along your spine
And shadows grasp your arms
What's not there is in the mirror
Cobwebbed fears becoming clearer
Fading fast you never see them
Ever coming without reason
Where shadows lie
Lurking fear lingers long
Though stricken match obeyed
There's a dripping darkness
That lingers 'til the day
For dark beasts are watching you
When you turn out the lights
Watch your back young children
Pray you rest safe through the night
Más abajo podrás valorar y comentar la canción Where Shadows Lie.
Puntuar 'Where Shadows Lie'
¿Qué te parece esta canción?
-
0 votos
* Gracias a Zaphyra por haber añadido esta letra el 30/9/2009.
Comentar Letra
Comenta o pregunta lo que desees sobre Bella Morte o 'Where Shadows Lie'
Comentar
+ Bella Morte
Canciones del Disco