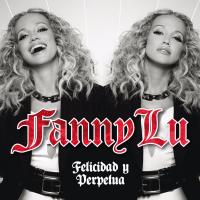 Ni loca
en inglés
Añadir a Favoritas
Guardar en Playlist
Ni loca (en inglés)
Ok!
Uujuu
I'll change my phone number
I'll forget about you
Like it or not
Do you think repent
Ya No Te Quiero
Best looking fire
I do not want
No more tears because you're the little guy
Now I forget even your name
Do you think that lying
You stand in front ami ara
As a gentleman
I no longer believe
No way that was
Oho!
Do not give my heart or in error
I do not believe you or what you pray
Oho!
Do not say anything
Not ask for more forgiveness
Back crazy or he was
Oho!
No that pay
By buy my love
No hits one who sins and pray
Oho!
Not a saint have my devotion
No more tears because you're the little guy
Now I forget even your name
You think I do not lie
You stand in front ami ara
As a gentleman
I no longer believe
Hey Why? Why?
Tell me I do not
In failure?
If I am an angel,
A helpless baby
That was, I did not tell women
In failure?
If I am an angel,
A baby in-de-fen-so
No way that was
Oho!
Do not give my heart or in error
I do not believe you or what you pray
Oho!
Do not say anything
Not ask for more forgiveness
Back crazy or he was
Oho!
No that pay
By buy my love
No hits one who sins and pray
Oho!
I do not want to forget more
And started for leaving
Do not come to my door
begging forgiveness
I have nothing to give
No I want to remind
All the times
I asked you some love
(Of Love)
Give my love
another opportunity
Even if it's the final
I das
tell me if
Why
What do poorly
If I did
I swear, I swear
My life would
No way that was
Oho!
Do not give my heart or in error
I do not believe you or what you pray
Oho!
Do not say anything
Not ask for more forgiveness
Back crazy or he was
Oho!
No that pay
By buy my love
No hits one who sins and pray
Oho!
You're no saint eh my devotion