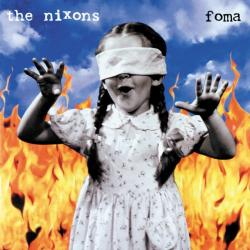 Passion
The Nixons
Este tema está incluido dentro del disco Foma
LETRA
He doesn't see her anymore
And yet she stands in front of him
No communication
Only empty words are spoken
With a memory she lingers
On and on and on
For a moment she'll just
Close her eyes and drift away
He doesn't see her anymore
Somehow forgotten what it is
He promised to be here for
But there's something there
There's something left
That keeps her by his side
Close her eyes...
She remembers the passion
Doesn't feel the breath, a kiss
And yet she lies beside him
No imagination
Keeps two steps back - two steps back
With a memory she lingers
On and on and on
For a moment she'll just
Close her eyes and remember when
He doesn't see her anymore
Somehow forgotten what it is
He promised to be here for
But there's something left
There's something there
That keeps her by his side
Close her eyes...
She remembers
She remembers him
She remembers why she came here
From far away to find her way through fairytales...
He doesn't see her anymore
Somehow forgotten what it is
He promised to be there for
But there's something there
There's something left
That keeps her by his side
Something there
There's something stronger
That keeps her hanging on
Close her eyes
And she remember why it is
She promised to be here
Close her eyes...
She remembers the passion
Más abajo podrás valorar y comentar la canción Passion.
Puntuar 'Passion'
¿Qué te parece esta canción?
-
0 votos
* Gracias a Katty_lee por haber añadido esta letra el 13/10/2009.
Comentar Letra
Comenta o pregunta lo que desees sobre The Nixons o 'Passion'
Comentar
+ The Nixons
Canciones del Disco