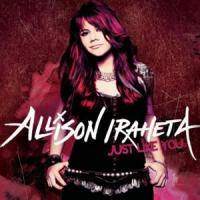 'Holiday' se estrenó el . Esta canción está incluida dentro del disco Just Like You.
LETRA
here i am in a brand new shade of blue
stumble as i go in some effed up freebie shoes
i walk for miles n miles to get through all this pain
but i'm OK, i'm OK, here i go!
oh life has changed like a holiday
feels so damn good like Hollywood
i'm gonna, i'm gonna
shove this life in your face gonna give you a taste
let's get it on, got the wheels, hit the ground
these rocky roads ain't gonna slow our joyride down
i ran for miles n miles naked in the rain
and i'm OK, i'm OK, here i go!
oh life has changed like a holiday
feels so damn good like Hollywood
i'm gonna, i'm gonna
shove this life in your face gonna give you a taste
hey yea, hey yea, i'm gonna turn your world around
hey yea, hey yea, i'm gonna turn it upside down
hey yea, hey yea, i'm gonna turn your world around
hey yea, hey yea, i'm gonna turn it upside down
oh life has changed like a holiday
feels so damn good like Hollywood
i'm gonna, i'm gonna
shove this life in your face gonna give you a taste
oh life has changed like a holiday
feels so damn good like i knew it would
i'm gonna, i'm gonna
shove this life in your face gonna give you a taste
hey yeah, hey yeah, i'm gonna, i'm gonna,
i'm gonna give you a taste
hey yeah, hey yeah, i'm gonna, i'm gonna,
i'm gonna give you a taste