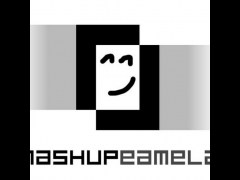 LETRA
'Culonely'
[CULO - Pitbull]
Right about now, we need all the ladies to hit the danceflo' (Dominicana)
If you got a big ol' booty (Cubana)
And you like to set that mother mo mo mother, let's go!
Ahora que si! (Boricua, colombiana, mexicana)
Pitbull, Lil' Jon, Heey, Heey!
Ahora que si, esa negrita esta enterita tiene tremendo CULO!
está tan linda, está tan rica,y tiene tremendo CULO!
que rica chiquita, pero que importa si tiene tremendo CULO!
Hazme el favor y menéate chica tienes tremendo CULO!
Pull up to the club, walk in then I
Pull up to the bar, get drinks then I
Pull up to a broad let her know what it is
how it is, why it is, what it is, (Hey hey hey hey)
I ain't got time for no games, I'm hopin' mami that you feel the same
I got what you need to feel the pain
Here's my number call me when you're up for an even exchange
FEEL ME, let me see you do that that, dirty dance, dirty dance
Mami, feel me let me see you touch your toes
or shake that thing and talk wit' your ass
FEEL ME! all my chicos, all my Jamaicans, all my blacks
(Put your hands up) all my haitians
FEEL ME! Cause they know I'mma rep' 'til the day that they kill me me me...
[LONELY - Akon]
Yeah, I woke up in the middle of the night
And I noticed my girl wasn't by my side
Coulda sworn I was dreamin'
For her I was feenin'
So I had to take a little ride
Backtracking on these few years
Tryna figure out what I do to make it go bad
Cuz ever since my girl left me
My whole life came crashin' an' I'm so
Lonely (So lonely)
I'm Mr. Lonely (Mr. Lonely)
I have nobody (I have nobody)
For my own (To call my own girl)
I am so lonely (So lonely)
I'm Mr. Lonely (Mr. Lonely)
I have nobody (I have nobody)
For my own (To call my own girl)
Can't believe I had a girl like you
And I just let you walk right outta my life
After all I put you through you still
Stuck around and stayed by my side
What really hurt me is I broke your heart, baby
You a good girl and I had no right
I really wanna make things right
Cuz without you in my life girl I'm so
Lonely (So lonely)
I'm Mr. Lonely (Mr. Lonely)
I have nobody (I have nobody)
For my own (To call my own girl)
I am so lonely (So lonely)
I'm Mr. Lonely (Mr. Lonely)
I have nobody (I have nobody)
For my own (To call my own girl)
Never thought that I'd be alone
I didn't think you'd be gone this long
I just want you to call my phone
So stop playing girl and come on home