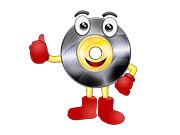 LETRA
'Face'
You must pray, then, this way.
Our Father in the heavens, let your name be sanctified.
Let your kingdom come.
Let your will take place, as in heaven, also upon earth.
Give us today our bread for this Day.
Yami-iro shita kowaku de tsumi na biroudou no nami ni oboreteita akumu
And forgive us our Debts, as we also have forgiven our Debtors.
And do not bring us into temptation,
but Deliver us from the wicked one.
Odayaka na hizashi wo saegiru kogoeru horobi no [KAATEN]
egaita kokoro utsusu watashi no kaoka ga nuritsubusarete yuku... kuroku
Distort my face
Pray to God
[IKARETA] yami ga akutoku motome bikou to komaku no naka made
okasarete yuku shikai to risei mihatenu yume to shirinagara...
Everything in the name of the Lord Jesus, praying
God the Father through him.
"Amen"