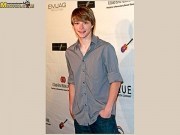 Something about the sunshine Letra
Añadir a Favoritas
Guardar en Playlist
SOMETHING ABOUT THE SUNSHINE es una canción de Christopher Wilde que se estrenó el .
Letra 'Something about the sunshine'
Wake up to the blue sky,
Grab your shades and lets go for a ride.
Breakfast by the ocean,
We'll do lunch at sunset and vine.
Everydays a dream in California,
Every night the stars come out to play
Wish that I could always feel this way!
There's something about the sunshine baby
I'm seeing you in a whole new light
Out of these world for the first time baby
Oooh! is alright
There's something about the sunshine
there's something about the sunshine
In Hollywood we're rockin'
In Malibu we hang out and chill
Is all about the shoppin'
from Melrose to Beverly Hills
Everywhere is a scene and now we're in it
I don't wanna paint this town alone,
when I see you smile I always feel at home!
There's something about the sunshine, baby!
I'm seeing you in a whole new light
LA's a breeze with the palm trees swayin'
Oooh! is alright
Now that you're here!
(now that you're here!)
It's suddenly clear
(It's suddenly clear)
The sun's comin' throught!
I never knew!
Whatever I do, is better with you!
(It's better with you)
There's something about the sunshine baby
(there's something about it!)
I'm seeing you in a whole new light
(whole new light)
Out of these world for the first time baby (yeah!)
Oooh! is alright (it's alright!)
There's something about the sunshine baby
(there's something about it!)
I'm seeing you in a whole new light
(a whole new light)
Out of these world for the first time baby (ooh!)
Oooh! is alright
There's something about the sunshine, baby!
(something about it!)
I'm seeing you in a whole new light
(new light!)
LA's a breeze with the palm trees swayin'
Oooh! is alright (it's alright!)